Heckler's Inaugural Address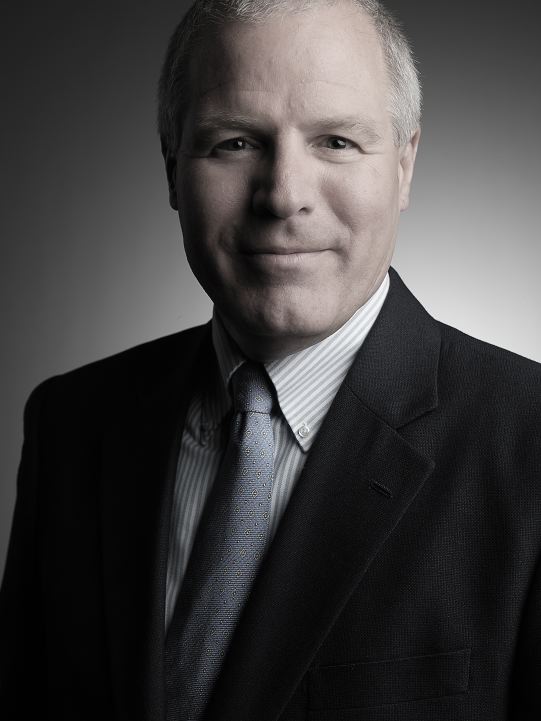 A University at the Nexus
An Address by Mark A. Heckler
on the occasion of his inauguration
as 18th President of Valparaiso University
October 17, 2008

Chairman Hessler and members of the Board of Directors of Valparaiso University, President Emeritus Harre and Diane Harre, pastoral leaders, colleague presidents and chancellors, University delegates, invited guests, students, faculty and staff, dear friends, and most importantly, to the members of my family, thank you for being here today.
Students, I am so grateful that you have come here today. It is because of you and for you that we find ourselves here. You bring us together in this place.
I hope you'll indulge me a few moments to introduce my family to you. First, my high school sweetheart and my lifetime companion in this our 30th year of marriage, Veronica Heckler. I love you. Thank you for being my best friend in the world and for walking with me on this great adventure.
God blessed our love with four amazing children: Zachary Heckler and his fiancé, Courtney Allison, from Boulder, Colorado; Jocelyn Earnest Heckler and her husband and our new son-in-law, Evan, from Madison, Wisconsin; Miranda Heckler from Valparaiso, Indiana; and Susanne Heckler from Boulder, Colorado.
Veronica's mom, Martha Makuch, is with us today from our hometown of Windber, Pennsylvania. My brother, Brian, is here as well from Evanston, Illinois. And finally, I'd like you to meet my mom and dad, Donald and Cecelia Heckler. Mom and Dad, I am so grateful that God has granted us the opportunity to share this day together.
I also wish to thank the hundreds of people who have worked on this inaugural ceremony and the entire inaugural week. There are too many to mention by name. Please know that I am grateful to you for sharing your talent, creativity, and energy to make this university shine for those who assemble here. Thanks also to the thousands of people around the world who keep Valparaiso University in their prayers.
---
My personal story may be much like some of yours, I suspect. I was the first in my family to go to college. Ours was a small coal-mining town in the steel-making country of western Pennsylvania. Folks had little, yet my parents and many in our community were keenly aware that the better future they hoped for their children came through education.
I stand before you today in fulfillment of the hopes, dreams, and prayers of my parents and the sacrifices they made to give their son a better life. Theirs was a gift, selfless and inspired by love.

I stand before you today because our God is a gracious and merciful God, a God who answers our prayers, who calls us to do right work, who lights paths and opens doors.
When I reflect on the gifts we are given from God—those seen and unseen, I am drawn to a well-known passage from the 12th Chapter in the Book of Luke. Here, Jesus tells us simply:
"To those whom much has been given, more is required."
It is this clear instruction that has guided my thinking about the work ahead for Valparaiso University and for my service as president.
We have been given so much. Despite today's economic turmoil, we live in the very heartland of the richest country the world has ever known. For more than half the population on this planet, however, the many blessings that we take for granted are unimaginable, perhaps even incomprehensible. More than one billion of our fellow human beings live on less than $1 a day.1 Many of us have more in a single room of our homes than the majority of the world's people will own in a lifetime.
Ours is a nation of unparalleled freedom. Every four years, we experience routinely and without bloodshed what for much of the world is revolutionary political upheaval. We worship freely without the threat of government intervention or censure. Yet on nearly every continent, the ability to worship freely, to speak one's mind openly, to exercise one's conscience in the voting booth are freedoms beyond reach. There are those who languish in jail cells for what they believe, held as prisoners of conscience.2

Our nation works toward a vision where our daughters and sons receive equal pay, equal respect and equal opportunity regardless of their economic heritage, the color of their skin, or their religious affiliation. Yet, we must acknowledge the significant disparities that continue to exist in access to health care and education in America and around the world.3
We are called to provide hope to the poor, proclaim freedom for the captive, and release for the oppressed. Yet, with each passing day, we seem less able or willing to respond.
As Christians, charged with the responsibility to care for even "the least of these" more is surely required.
The world around us has become unfamiliar terrain, a postmodern wasteland preoccupied with the primacy of the individual, cynical about the ethical failures of our institutions of government, business, and even the church. We are a society largely situational in its ethical and moral behavior. Our shared understanding of diplomacy, community, and civility have fallen away, leaving societies struggling for meaning, devoid of hospitality and mutual respect, and despairing for the future.
Trust dwindles in our national and world leaders, now so polarized that they are paralyzed; leaders who seem increasingly unable to handle the massive burdens they carry. From today's economic crisis fueled by greed, to our government's failure to understand the importance of diplomacy over brute force, to our free-fall as a nation once admired in the international community, the United States appears less able to understand its responsibilities to and place in the world.
Our state and local civic leaders appear ever more confounded by the multitude of problems in our towns and cities—random and unspeakable violence, the disintegration of families, and our inability to care for the poor, the elderly, the homeless, and those with significant physical or mental health issues.
In our individual families and communities we find ourselves alienated from a common understanding of our shared roles and responsibilities. We struggle with choosing the right course of action. It is a time few, if any of us, have known before. And history may well judge this as a time where we, both as a nation and as individuals, lost our way.
It is in these times that we most wish to turn our heads and look away. Hunker down. Ride out the storm. But we simply can't.
Because it is in these times that more is required.
Across generations, students, faculty, and staff of Valparaiso University have been called to this place under the Cross4 to do that which is required.
This institution has and will hold fast to its history as a progressive, innovative, and somewhat contrarian place. It was founded as a Male and Female college 150 years ago when other universities catered only to men. Later, it served those who were economically disadvantaged when other institutions catered to the wealthy and privileged. In its third incarnation, Valparaiso University was created to broadly serve Lutheran lay people while other Lutheran universities focused on preparing teachers and clergy. Today, it embraces the Christian intellectual tradition and its Lutheran heritage while other institutions distance themselves from both.
Ours is a rich legacy. Our past leaders have been people of vision, people of courage. People who sought to forego the easy way in favor of the right way. People who approached intellectual curiosity as a gift not a threat. People who reached across lines of color and gender as true stewards of all that both higher learning and faith have to offer.
From this tradition we must set out on the next leg of our journey. From this brave heritage we must find our renewed determination. From this understanding of our place, where Athens meets Jerusalem5, we will write the next chapter in the life of Valparaiso University.
For we are a university at the nexus.
That word, nexus, comes to us from Roman law. It is a term for debts and obligations.6 The meaning of the word has evolved over time to mean "a point of connection" or "the most important point" in a relationship. The modern meaning of nexus preserves that sense of obligation and connection, but focuses on the critical nature of that juncture that keeps things from falling apart.
Friends and colleagues, Valparaiso University stands at that critical juncture in many ways.
We are at the nexus for the students who come here from nearly every state and 57 countries around the world, the most critical point between how they were shaped by their past and the promise of what they will become in their future.
We stand at the nexus of the Lutheran Church—Missouri Synod and the Evangelical Lutheran Church in America, a developer of dedicated and theologically sophisticated lay leaders, a center for theological and historical research, a place of discernment and formation for generations of pastors and church workers, a center for liturgical creativity, a place for dialogue, a beacon of hope for reconciliation.
We stand at the nexus of scholarly discourse in a wide variety of disciplines and for the development of future generations of Christian scholars who will populate colleges and universities around the world.
For our world, we are at the nexus of institutions who prepare ethical, moral, and professional leaders, leaders who are called to serve, leaders who recognize their responsibility to serve as a creative, positive force for good in this world.
With so many people depending on us, with so many responsibilities and demands, and with finite resources, we can easily become overwhelmed. It is easier to play it safe, keep everyone happy, do what we think is possible under the circumstances, and postpone the questions that beg to be asked, because in so doing we may add another burden to our overcomplicated lives.
We cannot surrender our responsibility as a university at the nexus. We cannot abandon our hopes and dreams for these students and this world to the chaos and despair of our age. We shall not waiver in our commitment to ask the questions and act on the answers that can bring peace, justice, and charity to this weary and inhospitable world. We must not sacrifice our courage, our boldness, to settle for what is safe or what we think we can manage reasonably—that is, quite simply, to surrender to the tyranny of the possible.7
I tell you today, my friends, the tyranny of the possible has never discovered a cure or built a school. That philosophy has never created a powerful play, written path-breaking legislation, nor founded a business. It has never inspired a symphony, broken an athletic record, discovered a technology, built a skyscraper, or planned a city. It has never fed a child in poverty or taught that same child to read. It has never opened a heart or brought a soul closer to God.
We simply cannot settle for what is possible, because more is required.
Valparaiso University has embarked on the most comprehensive visioning process in its history. Together, as students and faculty, staff and alumni, community leaders and trusted advisors, we will gather to dream collectively about tomorrow.
We will dream about what it means to be a university at the nexus, not for today, but for those who will gather in this place 20 years from now. We will search for the words to describe the university's most desired future. We will delineate a set of actions that will propel us toward that future. It is an auspicious moment in our 150-year history, potent with promise, riddled with uncertainty, certain to change us in ways we cannot yet discern.
I do not pretend to know nor can I predict what will come of our dreaming together. Only God knows the journey in store for us.
But when our watch in this place is over and we are swept away from this earth like a dream, what will the generations who follow us say about our response to this moment?
Will this be the moment when Valparaiso University encountered, understood, and embraced its 150-year legacy as a place of boldness and innovation; where it renewed its calling to take risks and to lead with courage?
Will this moment propel us to grow into one of the finest and most influential Christian universities in the world?
Will history acknowledge that this was the moment when the University was able to honor its Lutheran heritage and invite, welcome, and engage people from all nations, all races and cultures, all classes, all faiths--a place of hospitality, a place of respect, a place of dialogue, a place for reconciliation?
Will this be the moment when Valparaiso University dedicates itself to make a superior faith-based education accessible and affordable for students and their families, when it began to make it possible for students to pursue their academic passions rather than settle only for a major where they could earn the most money upon graduation?
Will history show that, from this moment, the university committed the efforts of every student, faculty, and staff member to becoming exemplary stewards of our environment, where we emphasized the education and development of the whole person—mind, body, and soul—honoring the gifts given to us by God?
Might this be the moment when the university began to spread its light among the nations, exporting its unique learning experience to students in other places around the world?
Will it be said that from this moment, we gave, out of gratitude, all that is required?
Any future we can imagine will require more. More from our faculty, more from our staff, more from our alumni and friends, and more from our students.
Students, what will the future say of you?
You may sense, as you examine the state of our political discourse and the apparent loss of our nation's moral compass that this grand American experiment into which you have been born is in decline. You may wonder what is ahead, what you will be left with when you enter the larger world.
Perhaps more than at any time in world history, the amount of change and upheaval lying ahead will be so pervasive and the opportunity to affect the future so great, that the leadership you have to offer, the example you will set as you commit to making a positive difference in this world, will provide tremendous opportunities and great rewards. It all depends on your discovery and development of your God-given abilities, how you choose to focus your energy, and whether you will rise above the failures of this age to restore a sense of moral purpose and integrity to our nation's conduct in business, in government, and in world affairs.
Today, I tell you that America and the world needs you to be a great generation.8 Our nation and our world need Valparaiso University to prepare and graduate more students like you and more students need to follow your lead.
We need you to focus your best thinking and your broadest vision on the profound challenges that face us. We need you to seek out new and renewable forms of energy, to discover cures to our most debilitating diseases, to invite the Holy Spirit to energize our church communities, to heal our broken families. to nourish the hungry and bring dignity to the impoverished, to help the homeless and the imprisoned find their ways back to productive lives, to inspire us with art, music, theatre, and film, and to share the wealth that you create.
Make no mistake, in this undertaking there will be much to distract you. Our culture has become expert at the art of distraction. But as our popular music and movies enthrall you with the dramas in which other people die, I ask you today, for what will you live? What are your big ideas? How will you shape the world?
Valparaiso University must be a place where you can formulate and explore the most important questions for your generation, where you can begin to change the world. Valparaiso University should be that nexus from which you can meet and learn from the most important voices of this age as well as from the past, a place where you can safely challenge the world's assumptions, question your own beliefs and emerge with a clearer understanding of who you are and how you will operate in the larger world. You should demand that from this institution. And you should demand that from yourself.
It is the only way to discover the more that is required.
Faculty and staff colleagues, we must re-dedicate ourselves this day to these aspiring women and men who sit here among us and who look toward tomorrow with both anxiety and hope. We must nurture in them the knowledge, skills, experience, and moral foundation to navigate through the turbulent times ahead. We must cultivate their God-given talents and abilities, offer them encouragement and support, and foster their development as disciplined and principled leaders. We must challenge them to perform at the highest level. We must pray for them, pray without ceasing.
Alumni and friends, we must give, out of gratitude, all that we can give to bring the finest faculty to this university, offer scholarships that will bring the kinds of students who have the potential to lead and serve the world to come regardless of their ability to pay, provide superior facilities in which to learn and live, and offer the technology that will facilitate learning and communication around the world. We must do this because now, more than ever, the world needs Valpo graduates.
This is the more that is required.
This is why I have accepted God's call to be here and to serve as your 18th president. This is why I will commit all that is in me to do that which is required. This is why we gather here, praying that God will light paths and open doors. That God will bring us men and women from around the world who believe in our dream, and that together, we will build a truly great and welcoming university under the Cross, a university at the nexus of all that has been and all that is to come.
May God bless each one of us in this endeavor. And may God prosper the work of our hands.
--Mark A. Heckler
---
1 World Bank, Poverty Net. Understanding poverty. In Poverty Overview. Retrieved August 1, 2008, from http://go.worldbank.org/RQBDCTUXW0
2 Amnesty International. Facts and figures. In Amnesty International report 2008, The state of the world's human rights. Retrieved August 1, 2008, from http://thereport.amnesty.org/eng/Homepage
3 United Nations Educational, Scientific and Cultural Organizations. United Nations literacy decade: 2003-2012. Retrieved August 1, 2008, from http://portal.unesco.org/education/en/ev.php-URL_ID=26957&URL_DO=DO_TOPIC&URL_SECTION=201.html
4 Kretzmann, O. P. (January 1964). Education under the Cross at 4:00 p.m.: a speech for the National Lutheran Education Conference. Unpublished manuscript. Valparaiso University.
5 Kretzmann, O. P. (1959). The idea of the university. The Cresset, 22(9), 6-9. 14
6 Simpson, J. (Ed.). (2008). Oxford English Dictionary (2nd ed., Vols. 1-20). Oxford, UK: Oxford University Press.
7Aristarkhova, I. (2005). The tyranny of the possible. Leonardo, 38(1), 1.
8 Mandela, N. (2006). Make poverty history. Retrieved August 1, 2008, from http://www.youtube.com/watch?v=qQzY0ZoclRI

Author's Note: I gratefully acknowledge the counsel and assistance of Michele Ames in the preparation of this address.
---