History of University Libraries
Below is a brief history of Valparaiso University's main campus libraries. Information on the law school library is not included here.
Christopher Center Library
As the intellectual center of campus, the Christopher Center for Library and Information Resources was designed to bring all campus information services to a single location while best serving the needs of students. The result is a welcoming, state-of-the-art learning environment that also serves as an important campus social center. The 105,000-square foot, four story Christopher Center was designed by the architectural firm of Esherick, Homsey, Dodge and Davis. The building's thoughtful design allows services to evolve in response to the changing information environment and student needs.
The brochures below provide more background on the Christopher Center.
Moellering Library History
The Henry F. Moellering Library was dedicated in 1959. Moellering Library was constructed with the aid of a major gift from Margaret Moellering, widow of Henry F. Moellering. Henry was a member of the board of directors following purchase of the University by a group of Lutheran clergy and lay leaders who created the Lutheran University Association. The Moellering name will be associated with the University in perpetuity.
Before Moellering Library: A look back
Initially, Valparaiso University's library was located in the old college building, which burnt down in 1923. After the fire, the library was moved into East Hall. East Hall functioned as the library for approximately two and a half years.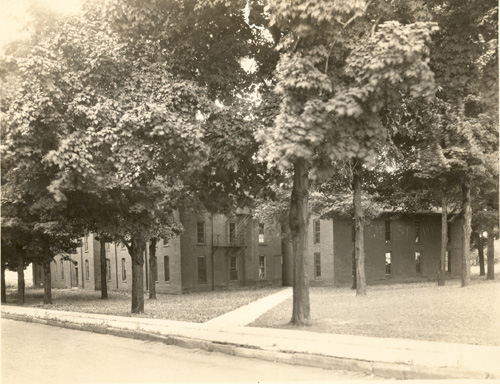 When the University was bought by the Lutheran University Association, East Hall was torn down and the library was relocated to Heritage Hall late in 1925. Since Heritage Hall had been used as a training center during World War I, much effort was put into making the building usable.
Heritage Hall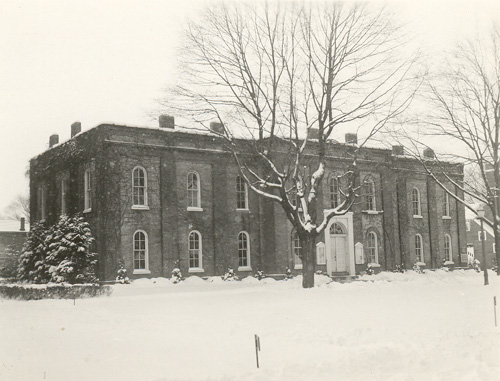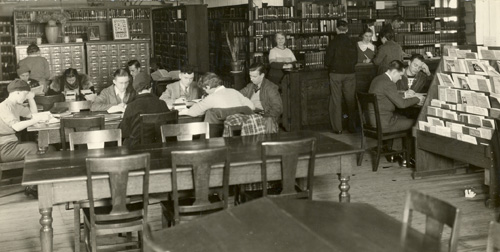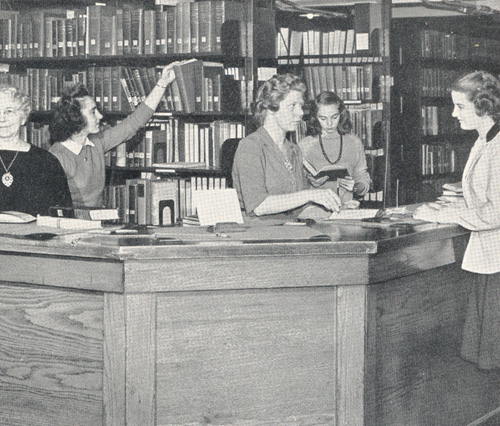 Although there had been plans for the construction of a new library when it became evident that Heritage was too small, the combination of World War II and the Great Depression prevented the University from having the funds to undergo such a project. Also, when the old gym was destroyed by a fire, the construction of a new gym took precedence over the construction of a new library. In 1956, the chapel also succumbed to a fire. Since Heritage Hall was next to the chapel, it was feared that wind would cause the fire to spread to Heritage Hall. Thus, students and faculty members climbed on the roof of the building and threw off the hot coals that landed on the roof. Although the fire did not actually spread to the library, students and teachers took preventative measures and attempted to rescue and move as many books as possible. Unfortunately, since a number of books were dropped in the snow during this process, their efforts may have been more detrimental than helpful. Two years later, however, the dream of a new library was actualized with the construction of Moellering Library.