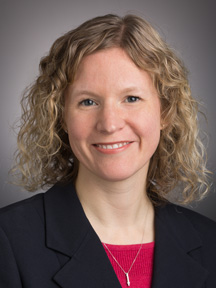 :

Professor of Library Science & Director of Access Services
Christopher Center, Room 262
(219) 464-5360
E-mail: Ruth.Connell (at) valpo.edu
ORCID iD: orcid.org/0000-0002-5351-4094

Ruth S. Connell is Professor of Library Science and Director of Systems at Valparaiso University's Christopher Center Library. Her leadership responsibilities include the Interlibrary Loan and Access Services departments, database negotiation and management, ContentDM, and the library's web presence. She co-administrates the library's integrated library system (Sierra) and chairs the library's Digitization and Digital Projects committee. In addition, she is the library liaison to one college and multiple departments on campus, which involves collection development and teaching information literacy. Units include the College of Business and departments of Economics, Mathematics & Statistics, Computing & Information Science, and Information Technology.
Connell's campus service has included two years as University Council Chair, six years on Faculty Senate, one term on the Budget Review Committee, and numerous other committee appointments.
Connell graduated from Muskingum University (majors in mathematics and English) and earned a MS in Library and Information Science from the University of Illinois at Urbana-Champaign.
Published works
See https://works.bepress.com/ruthconnell/
Professional Memberships and Activities:
American Library Association
-- ACRL Division, College Libraries and University Libraries Sections
Journal of Web Librarianship, Editorial Board
Academic Libraries of Indiana, Resource Advisory Committee, Chair (2022-2024)