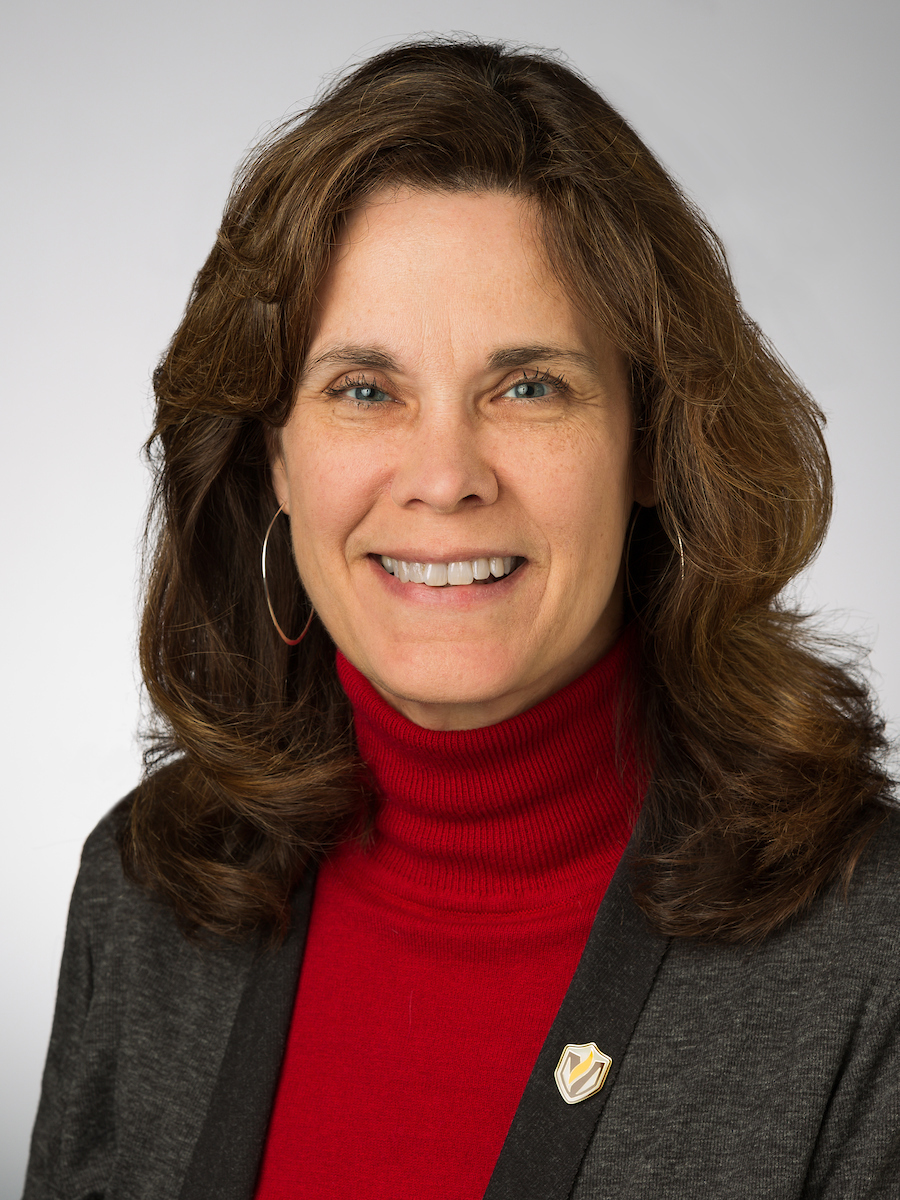 Dean
(219) 464-5693
Trisha.Mileham (at) valpo.edu
As Dean, Mileham is responsible for the leadership, coordination and guidance of the library. In April 2018, Mileham accepted the appointment of Interim Dean of the Library which she held until her January 2019 appointment as ongoing Dean. Mileham joined the Valparaiso University faculty in 1998, earning promotion to associate professor in 2004 followed by tenure in 2005. In 2008, she was named director of research services, managing the team-based department that encompasses library instruction, reference, circulation, programming and outreach services. Previously, she has served as an advisor for exploratory major and has taught in the Valpo Core program. She also serves as a mentor for pre-tenure cohort librarians.
Recently, Mileham was selected as one of 17 library senior fellows at UCLA. This international cohort of top managers of academic libraries will visit UCLA in August for a three-week residential program that combines management perspectives, strategic thinking, and practical and theoretical approaches to the issues confronting academic institutions and their libraries. She attended Harvard Graduate School of Education leadership institutes for academic librarians (2014, 2015) and was a member of the inaugural American Libraries Association Leadership Institute (2013).
Mileham's recent scholarship and creative works include a chapter "Finding Sources of Evidence" in a nursing textbook, Evidence-Based Practice for Nurses: Appraisal and Application of Research, edited by Valpo colleagues Nola Schmidt and Janet Brown (4th ed., 2019). In 2017, she collaborated with Kimberly Whalen in a creative work "Chocolate Layer Cake: Laying the Assessment of Library Student Worker Skills," for the book 50+ Recipes for Effective Assessment (2017). She and Whalen presented a poster session for the 2014 Medical Library Association Conference, "Is Their Foundation Solid Enough to Build On? An Investigation into the Information Seeking Skills and Self-Efficacy Levels of New Nursing Students."
In service to the University, Mileham has served on a variety of Faculty Senate committees. Mileham was a Faculty Marshal beginning in fall 2004 and was appointed as University Marshal for the academic years 2012-13 and 2013-14. In 2015-16, she served as appointed chair of the University's Strategic Plan Goal One Task Force. She currently serves on the University's Budget Review Committee and Retention Advisory Board.
Mileham holds a master of arts in library and information science from the University of Iowa and a bachelor of arts in English from the University of Wisconsin-Stevens Point. She is a member of the American Library Association (ALA) and actively involved with ALA's Association of College and Research Libraries, Library Leadership and Management Association, and Reference and User Services Association.
Dean Mileham's academic work and professional contributions may be viewed within ValpoScholar: https://works.bepress.com/trisha_mileham/
Professional Memberships and Activities (selected list)
American Library Association:
-- Association of College & Research Libraries (ACRL); Instruction and College Libraries Sections
-- Library Leadership and Management Association (LLAMA)
-- Reference and User Services Association (RUSA)
Valpo Campus Involvement (current, selected list)
University Budget Review Committee
Retention Advisory Board
Lutheran Deaconess Association, general volunteer and for annual fundraising campaigns
Degrees
M.A., Library and Information Science, University of Iowa
B.A., English major, Writing minor, University of Wisconsin-Stevens Point